Agents
Are you an International transport provider or Agent for Australian Importers ? Customs Clearance just got a whole less complicated
Freight Forwarders
Transport & Logistics
Shipping Lines
Airlines
Express
Overseas and Purchasing Agents
Warehousing & Distribution
Consolidators
SmartClear Online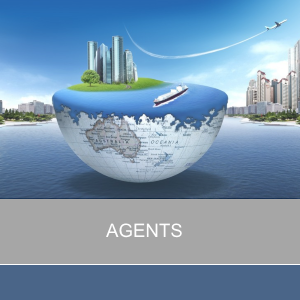 SmartClear acts just like your own in-house Customs Broker, without the expensive overheads.
Save time and money on office space, computer hardware, utilities, legal resources, expensive broker wages and Customs interfacing software systems.
With the SmartClear online application, both you and your client (the importer) can benefit from this latest technology to simplify the Customs clearance process and manage import records.
……….and peace of mind ?
As a pure import declaration (brokerage) service, you can be reassured that your business stays your business. Subcontracting or outsourcing Customs Clearance often poses a conflict of interest with your clientele exposed to companies of a similar nature.
SmartClear guarantees total confidentiality of your clients, their import transactions and commercial records. Business retention is a high priority for both you and us, meaning you can have confidence that SmartClear is a smart choice !
The Industry Professionals
All Customs Brokers in our network meet stringent employment guidelines when it comes to experience, so you can also trust in the quality of service provided. In fact, SmartClear Brokers each possess a minimum of 15 years in actual and dedicated Customs clearance related experience.
We are able to meet with you or your clients to discuss any clearance and other Customs regulatory matters upon request.
Timeliness is of essence in our business, so when you need an import declaration processed, our team works around the clock to ensure there are no delays.
Customs Clearance is what we do – all day – everyday – so why not leave it to the experts.
Contact us now for detailed information on how SmartClear will benefit you.